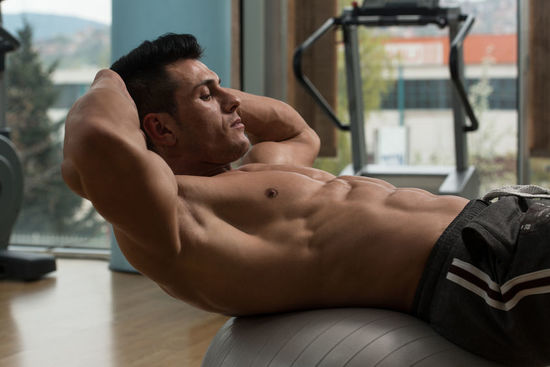 If you've been training and dieting for an extended period of time and are not seeing good results then chances are there is something you're doing that's hindering your progress. If your diet is clean and you're training is challenging then it can be hard to tell what it might be that's preventing you seeing good results but we're here to help so take a look at the following tips as these are usually the main causes.
DOING LONG PERIODS OF CARDIO
Cardio doesn't need long to be effective. If it's weight loss you're after, then a short HIIT workout or up to 45 minutes of steady state cardio should be more than enough for one day. When training for too long it causes an increase in the hormone Cortisol, which causes weight gain and makes it more difficult to burn off stubborn belly fat.
USING TOO MANY GYM MACHINES
Using the treadmill or an isolation machine has its purpose, but the bulk of your training should be from exercises and equipment that allow your body the freedom to move naturally with full range of motion. These will include weight circuits, weight training, crossfit, body weight exercises and calisthenics.
DOING THE SAME WORKOUTS
Whether you still find the same workouts physically challenging or not, doing the same workout or training plan over and over again will not yield the desired results. Your body needs to keep being challenged to change and that is how you'll achieve your goals. Keep it guessing and keep your workouts fresh and intense.
DOING CRUNCHES & SIT-UPS TO GET ABS
These are exercises that you won't find a fitness model worth his cover issue doing. Your abs are a stabilizing force designed to resist movement in order to protect your spine so they aren't designed to be doing those movements. Focus more on keeping a clean diet, staying in a calorie deficit, do enough cardio and involve workouts that include movements that work on core conditioning.
DOING REALLY LONG WORKOUTS
This point also involves the factor of Cortisol as the main reason why. After a certain period of time, everyone is different but this tends to be around the hour to 90-minute mark, your Cortisol levels will rise. This results in putting the body under prolonged stress and that workout will have been all in vain! Your body responds better to quality over quantity so keep your time limited and your workouts intense!